Since its introduction in 1997, JCC Cares remains the differentiation between the JCC Maccabi Games and any other sporting event. The JCC Cares program is an opportunity for participants to take a few hours out of their schedules to participate in a hands-on community service project.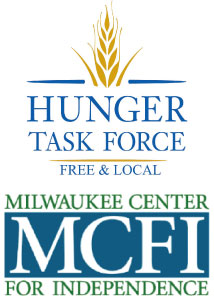 We have ambitiously chosen four JCC Cares projects that will create lasting memories for our athletes, build upon our strong partnerships and make long term impacts on the participants and the entire Milwaukee community. In every case, our goal is to provide a meaningful experience for our teen athletes enabling them to see that they can make a difference and to volunteer in their own communities.
Food Pack. In partnership with Hunger Task Force and the Milwaukee Center for Independence, a community resource for children, teens, adults and older adults with special needs and their families, athletes will participate in a food packing project to help combat hunger in Milwaukee. This project will help feed 20,000-25,000 Milwaukee Public School children who do not have access to meals.
Be on the lookout for future blog posts with the other three JCC Cares projects.