Since its introduction in 1997, JCC Cares remains the differentiation between the JCC Maccabi Games and any other sporting event. The JCC Cares program is an opportunity for participants to take a few hours out of their schedules to participate in a hands-on community service project.
We have ambitiously chosen four JCC Cares projects that will create lasting memories for our athletes, build upon our strong partnerships and make long term impacts on the participants and the entire Milwaukee community. In every case, our goal is to provide a meaningful experience for our teen athletes enabling them to see that they can make a difference and to volunteer in their own communities.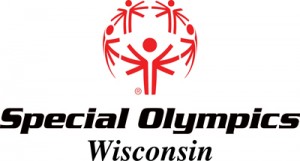 Special Olympics Unified Relays. Based on our partnership with the Special Olympics of Wisconsin, we will welcome Special Olympians to participate alongside their JCC Maccabi peers in unified relays during a track and field event. This event breaks down barriers and allows all of the athletes to bond in a unique environment. After competing, athletes will engage in "crazy races," conversation and activities over lunch.
Be on the lookout for future blog posts with the other three JCC Cares projects.